Expertise Like No One Else!
Mattingly Low Vision, Inc. is the ONLY company in the low vision product marketplace that was founded by an experienced low vision practitioner! Our level of knowledge, training and education cannot be matched by anyone else in the market. And, we do not compete with you by selling directly to consumers – we are solely a wholesale company.
Bill Mattingly's abbreviated Biography: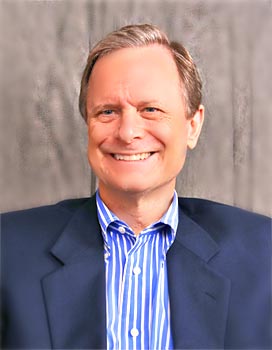 Education:


ABO Master in Ophthalmic Optics and an OAA Honored Fellow
MA in Special Education for the Visually Impaired (O&M)
BA in Mathematics
Professional Experience:


Current President of Mattingly Low Vision, Inc.
Former Vice President of Professional Products at Lighthouse International
Former Vice President of Education and Product Development for Optelec US
Former Low Vision Clinic Coordinator for six years for the Department of Ophthalmology, Scripps Clinic and Research Foundation & Medical Clinics, La Jolla, CA.
Former Adjunct Professor for the Department of Special Education, San Diego State University
Former President and Member of the Low Vision Division Education Task Force of the Low Vision Council
Bill lectured extensively on low vision rehabilitation for over 20 years. His publications include "Advanced Low Vision Optics" in the Journal of Ophthalmic Nursing and Technology, and "Low Vision Magnifiers - Their Optical Parameters and Methods for Prescribing," in Optometry and Vision Science (co-author).
Click here to view Bill's Curriculum Vitae
Our mission is to stay on the "cutting edge" of low vision, and we are continually sourcing and developing new products. Sean welcomes your input and ideas.
Our professionals are available to answer questions, make suggestions and provide assistance at no cost to you. This is just another benefit of doing business with Mattingly Low Vision, Inc.!